h
ey guys..this weekend was so boring!!..soo to full my time i had watch this movie which was recommended by amal..and after watched it i was like omg!! its great and i like it very much!!..i just felt that im in love..haha..ok thats over miera..hee..^_^
it was directed by Gary Winick and starring Amanda Seyfried, Chris Egan,
Vanessa Redgrave, Franco Nero and Gael Garcia Bernal.
This story is about S

ophie Hall, a fact checker living in New York.
She goes on a pre-honeymoon with her fiance to Verona, Italy.
While sightseeing, she finds "Juliet's House" with weeping women
writing letters and
leaving them there. She follows a young woman who takes the letters,
and while helping her the next day, she finds a 50-year old letter
and decided to write back, leading her to meet Claire, the woman
who had written the letter. She embarks on a journey with Claire and her grandson Charlie
to find Claire's long lost love. During the journey, Sophie and Charlie
had fall in love with each other.
the wall that they paste their letter
this is one of the letters to Juliet
Sophie reading the letter from Claire
Sophie with Claire
Sophie goes out with Charlie and talks to him about love,
when he accidentally kisses her.
finally, Claire found her
long lost love
this is Lorenzo, Claire's
true love
happily ever after..hee..
soo to whoever out there has not watch it yet,
i suggest that you all should watch it..
seriously u'll never regret it..
trust me..
haha..
adios amigos..
love, miera


_______________________________________________________________________________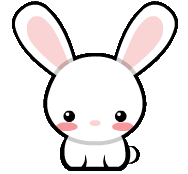 thanks for reading...likes and comments are highly appreciated...do come again.. :)
______________________________________________________________________________