oh my dear broadband what should i do??..i couldnt find u..sob..sob..i think i misplaced it..
but the problem is i dont remember where i put it..
ok im not that sad..haha..
i had search the entire room to find it but the results was frustrating ..
i dont have any idea where it is..hotoke??
ok..this is not me..
its just some pic that i've downloaded..
this pic too..hehe..
and i had searched under my bed but its not there..
where are u..??
dear god, i hope U would give me a clue where is my broadband..
i need it ryte now as wifi was sooo slow!..
it takes a day to finish download one episode..huh..
ok..its enough..haha..hopefully i can find my broadband..
and i hope pina, my roomate could help me to search for it when she come back from kedah..
*i think soo..i dont really remember whether she went to kedah or perak..huhu..
i think thats all for now..i wanna go to bed..huhu..
nyte2..sweet dreamzzz guys..=)
dats all
with love
miera


_______________________________________________________________________________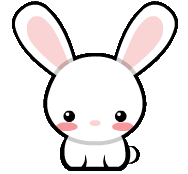 thanks for reading...likes and comments are highly appreciated...do come again.. :)
______________________________________________________________________________