ooooo mmmmm ggggg....lme gler lah x jnguk blog nieh..cam da b'sawang lah plak..hohoho..
bese lah..rye lah ktekn..msty lah bz..hehe..
b4 ak merepek pnjg2 ak nk wish
SELAMAT HARI RAYA AIDILFITRI
kepada family tercnte, si dia t'sayang, my bestie, sahabat2 n kpda spe2 yg mengenali diri ini..aceceh..haha..
MAAF ZAHIR n BATIN :)
soo..dkesemptn ini, ku susun 10 jari memohon keampunan if de slah n silap ak slme nie kat kowg...sory k..n halalkn mkn n minum ak..*kpd sespe yg b'kenaan k..hehe..
ok..rye taon nie ak blek kampung ak kat pahang..
opss..rse cam tiap2 tahun mmg ak rye kat pahang pown...haha..
kampung kat pahang nie belah mak ak lah..
klu belah ayah ak kat negeri sembilan jeq..hehe..
rye taon nie special cket tawh..
haaa..nk tawh sbb pe???..
-sbb taon nie ak wat kueh rye sndri..all by myself tawh..jgn jeles..haha..
yg ak wat 4 jenis jeq..kueh seroja, tart, cornflakes madu, semperit..
ak nie wat kueh or bli kueh on jeq..tp bab nk mkn kueh rye uh cam xbpe nk mnat cgt lah..hehe..xtawh la npe..
-lg 1 sbb taon nie blek kg ak yg drive pergi n blek...hohoho..manual okayy..da lah jln dye isyh3..xtawh lah nk ckp pe..haha..bese lah jln kg kn..de yg ok n de yg x..n nk msok kat smpang kg ak uh lak bukit gler tegak..cuak r gak..tkowt x lps..ahaha..taapiii alhamdulillah lepas..yayy..ank ayah da besr k..hehe.. :)
-pas uh taon nie ak de mse yg cgt2 lah bnyk tok crik bju rye sume..smpy nk pth gak laa kaki ak nie crik bju rye..taappiii yg haru nyer ak da g sume kdai n butik sume tp xde pown yg ak b'kenan..haha..cerewet yang amat lah ak nie..soo kpd si dia nsib lah yee dpt ak..hehe..last2 amek jeq lah yg ne2..haha..
-n yg pling besh nyer ak stil dpt bnyk duet rye wlaupown da besar..hahahaha..ske nyer..okayy sila jeles..hehe.. ;)
-n lastly all my sedare belah mak g raye uma mk tiri ak..i loikee!..seriously ak syg my step mom uh n adik beradik ak wlaupown len mak..credit to my dad coz sume aman n damai jeq..x cam dlm tv 2 lah yg gado jeq..hehe...butttt to my hubby-to-be no sharing is caring k..xnk kwen bnyk2..only me!..hehe..
-ekh wait de lg 1..sbb rye taon nie kitowg rmy2 g merisik for my cousin uh..b4 nie ak x pnh kowt g merisik2 nie..hehe..soo dah de experience lah skunk nie..err..ak nk g merisik spe lah plak kn..hahaha..n sbb rye taon nie ak romntik cgt..ahaha..okayy prsn!..hehe..n xde kaitan pown..hehe..
haa..kat bwah nie de gmba kitowg kat kg awek cousin ak uh..hehe..smpt gak nk b'gmba kn..weee...;)
kat sebelah uh spupu ak gak
n adik kpd spupu ak yg nk merisik uh..
sooo...the end..ahaha..2 jeq lah yg ak nk merepek kali nie..hehe..
once again SELAMAT ARIE RAYE...
p/s : ak nk tulis camat arie rye jeq..cm bese ak tulis tp tkowt amirul faris mara..hehe..arie uh dye kte pnyer lah lme dye nk phmkn pe camat uh..huhu..
p/s/s : klu dpt bnyk duet rye ley bnk in kn spruh kat ak k..hehe.. >_<


_______________________________________________________________________________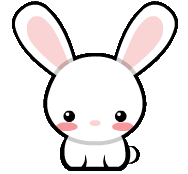 thanks for reading...likes and comments are highly appreciated...do come again.. :)
______________________________________________________________________________